Construction Update 2017 August
Permits – Office:
Permit B15005268 – Underground Work and Podium/Garage – Issued
Permit W16000521 – Hydrant Meter – Issued
Permit B16000394 – Underground Work – Issued
Permit B16002140 – Johns Creek Bridge – Issued
Permit U16002823 – Johns Creek Bridge Utilities – Issued
Permit U15005273 – Plumbing – Issued
Permit W17000191 – Irrigation Meter – Issued
Permit E16005077 – Electrical – Issued
Permit F16004945 – Fire Alarm – Issued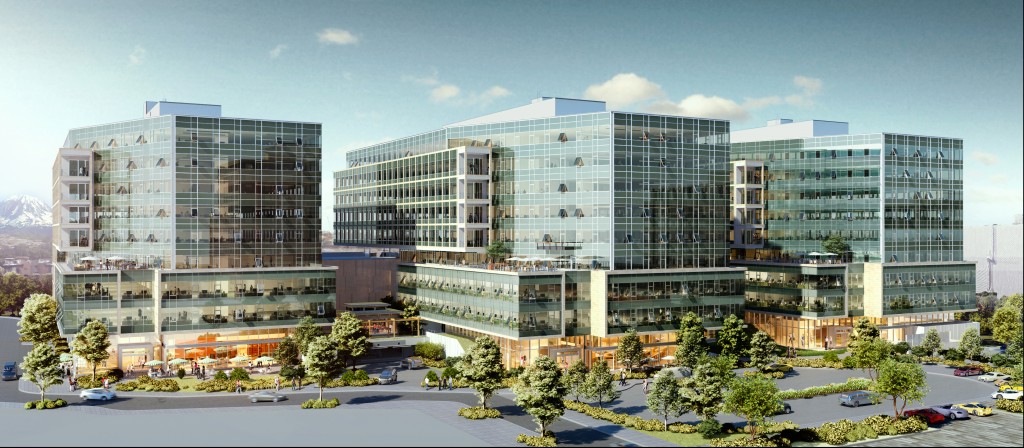 Office Construction Progress:
Valet hotel services continues to use the completed phase 1 garage at the Office for parking.  This will continue until self-parking can be accommodated in the garage as construction for the Office towers continues above.
For the Office construction phase 2 which includes tower 1 and tower 2 to the north of the garage, the concrete decks are complete up to level 4.  Level 5 will be complete by the beginning of September for both of the towers.
Office – Tower 1 and Tower 2
Office – Tower 1
Miscellaneous utility work is also being completed as the concrete decks and MEP rough-in continues upward.  This includes installation of the domestic water system for the phase 2 towers as well as underground trenching at tower 3 for data and communications.  The level P1 – level P3 elevators and associated infrastructure is also being constructed throughout the months of August and September.  This includes steel framing for the elevator structure, shaft walls, vestibule, and the elevator equipment.  Backfill was also completed in early August along the east side of the site in order to pave the perimeter road that will abut tower 3.
Office – Backfill and Paving at Tower 3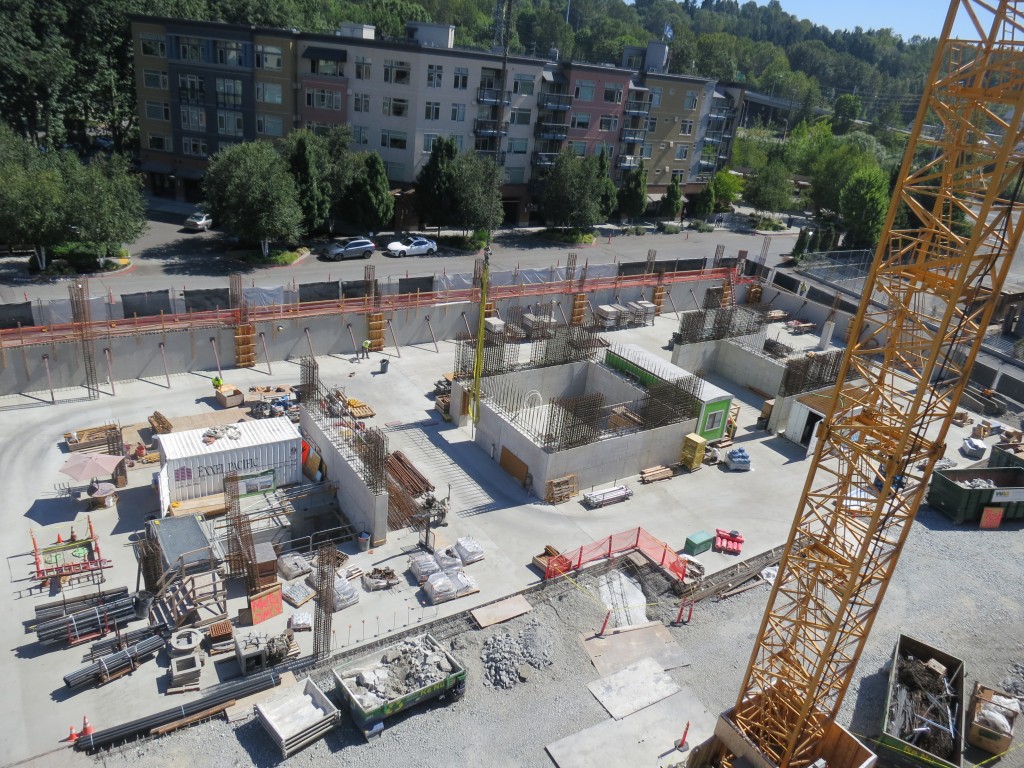 Office – Tower 3 Shear Walls