Construction Update 2017 October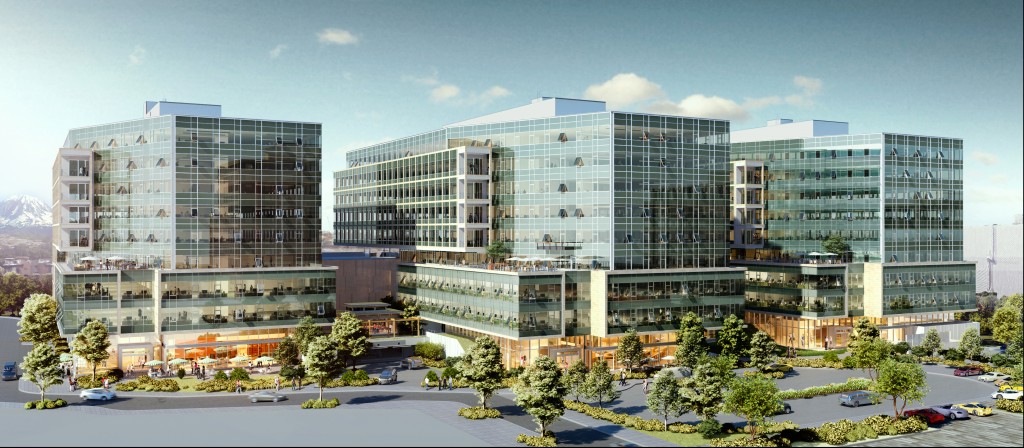 Permits – Office:
Permit B15005268 – Underground Work and Podium/Garage – Issued
Permit W16000521 – Hydrant Meter – Issued
Permit B16000394 – Underground Work – Issued
Permit B16002140 – Johns Creek Bridge – Issued
Permit U16002823 – Johns Creek Bridge Utilities – Issued
Permit U15005273 – Plumbing – Issued
Permit W17000191 – Irrigation Meter – Issued
Permit E16005077 – Electrical – Issued
Permit F16004945 – Fire Alarm – Issued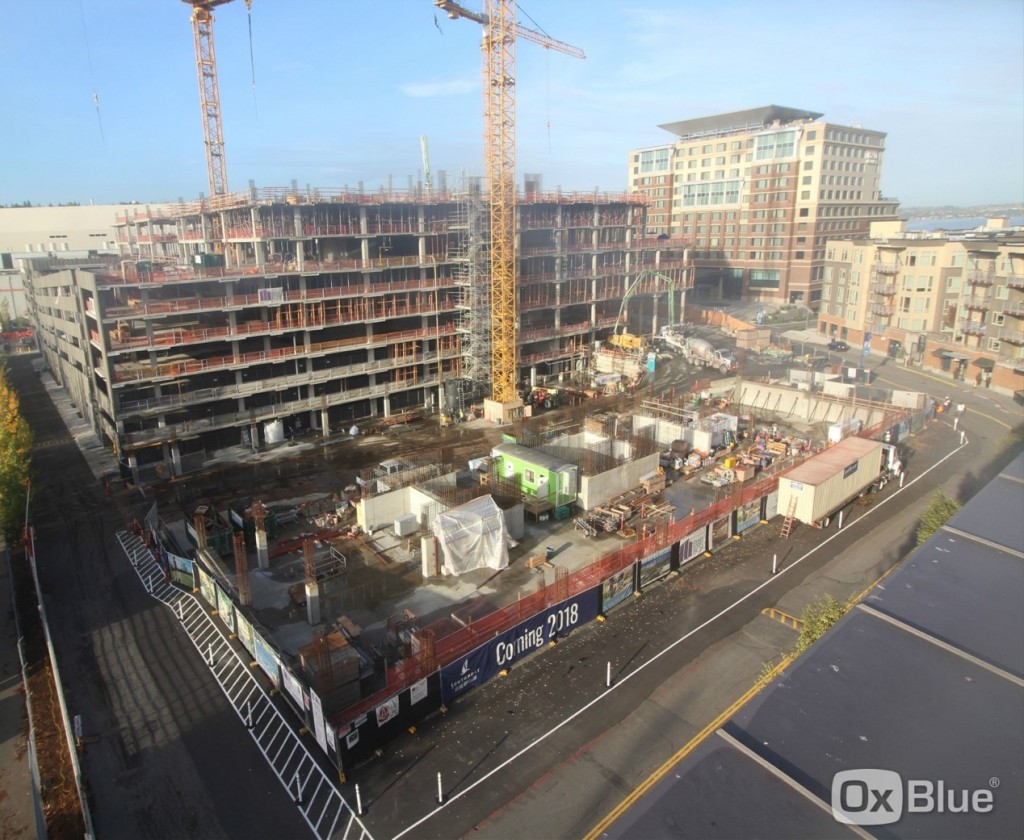 Southport Office Construction Site October 23rd
Office Construction Progress:
Valet service utilizing the phase 1 Office garage continues this month for the adjacent Hyatt Regency.   The temporary construction tunnel has been re-routed to allow valet runners to get directly into the garage from the porte cochere while continuing work on Tower 1 at the north part of the garage.  This will continue until self-parking can be accommodated in the garage anticipated for late Spring of 2018.
Tower 1 and Tower 2, phase 2, continues with elevated concrete deck pours this month.  After level 6 is complete for Tower 2 at the end of October, the elevated concrete decks for all of Tower 1 will be completed prior to coming back to finish the decks for Tower 2.  This is an effort to streamline the elevator install which is more efficient to complete by each Tower.  By the end of October, both towers will be complete through Level 6 as MEP rough-in continues up the towers.  This includes lighting, mechanical, fire sprinkler, and domestic water service.  As indicated, the elevator install also continues at full steam for the garage elevators from level P1 – level P3 switching over the tower elevators in early November with structural steel, shaft walls, and control room build-out.
Elevator Install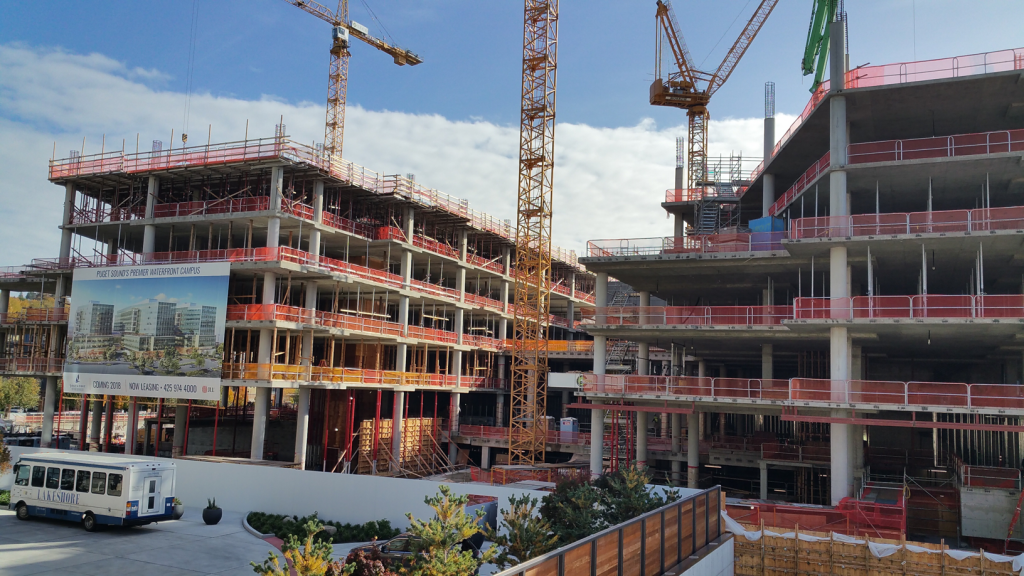 Office Tower 1&2 Under Construction
The first delivery of curtain will be onsite in mid-November and stocked in the garage as preparations continue for the first install in late January.  Exterior support steel for this system is ongoing to prepare for this install.  Layout and framing for interior rooms has also begun at the lower office tower levels.  After lobby level framing is complete, stairs and bathrooms moving up the tower will proceed.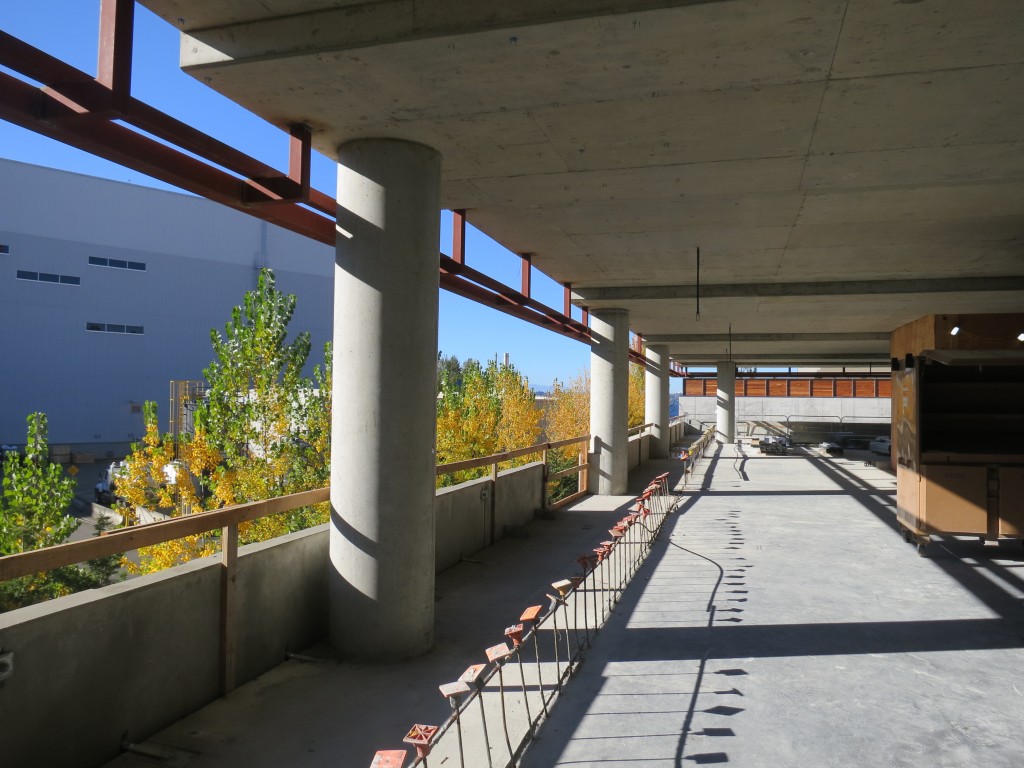 Support Steel for Curtain Wall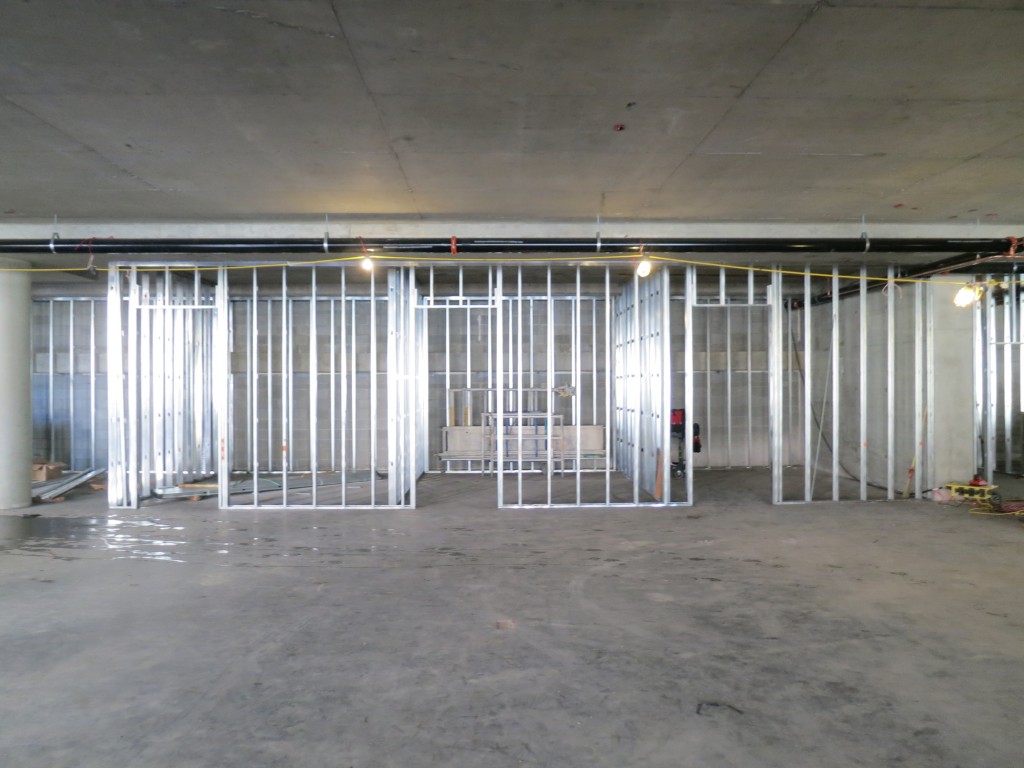 Framing
Final sealing of the concrete precast at the upper parking levels is complete.  The slab on grade for the remainder of the ground level parking at tower 3 that ties into the east side of tower 2 was completed in early October along with the column and shear wall rebar for the cores.   The curtain wall mock-up will be installed at the base of Tower 3 throughout the month of November.
Tower 3 Slab and Core