Construction Update 2017 September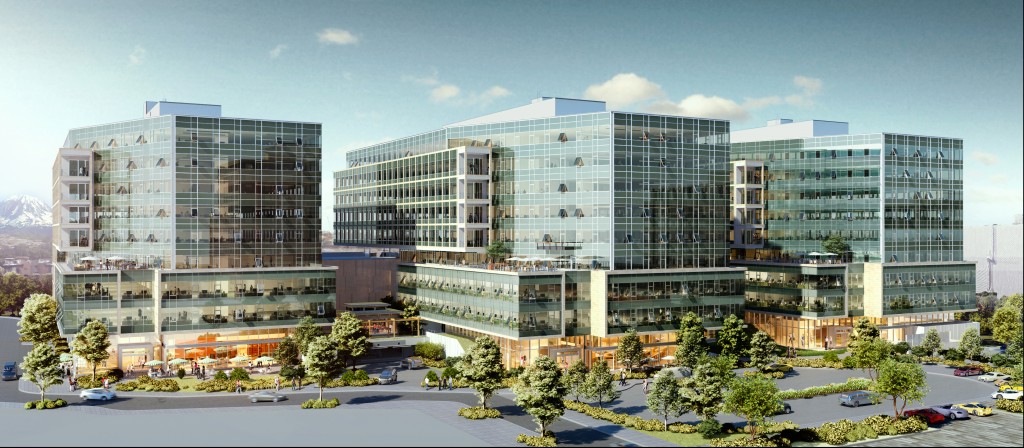 Permits – Office:
Permit B15005268 – Underground Work and Podium/Garage – Issued
Permit W16000521 – Hydrant Meter – Issued
Permit B16000394 – Underground Work – Issued
Permit B16002140 – Johns Creek Bridge – Issued
Permit U16002823 – Johns Creek Bridge Utilities – Issued
Permit U15005273 – Plumbing – Issued
Permit W17000191 – Irrigation Meter – Issued
Permit E16005077 – Electrical – Issued
Permit F16004945 – Fire Alarm – Issued
Southport Office Construction Site September 22nd
Office Construction Progress:
Valet hotel services continue to use the completed phase 1 garage at the Office for parking.  Recently, a temporary construction tunnel has been completed to allow valet runners to get directly from the Hotel porte cochere to the lower Office garage levels.  This will continue until self-parking can be accommodated in the garage anticipated for late Spring of 2018.
View Down to Hotel Porte Cochere
The phase 2 Office towers consisting of Tower 1 and Tower 2 continue with elevated concrete deck pours this month.  Current schedule has approximately one deck completed per month for both towers.  By the end of September, both towers will be complete through Level 5 with formwork and MEP rough-in complete at Level 6. Miscellaneous utility work is also being completed as the concrete decks and MEP rough-in continues upward.  In addition, construction for the garage elevators from level P1 – level P3 continues this month with shaft wall and equipment install.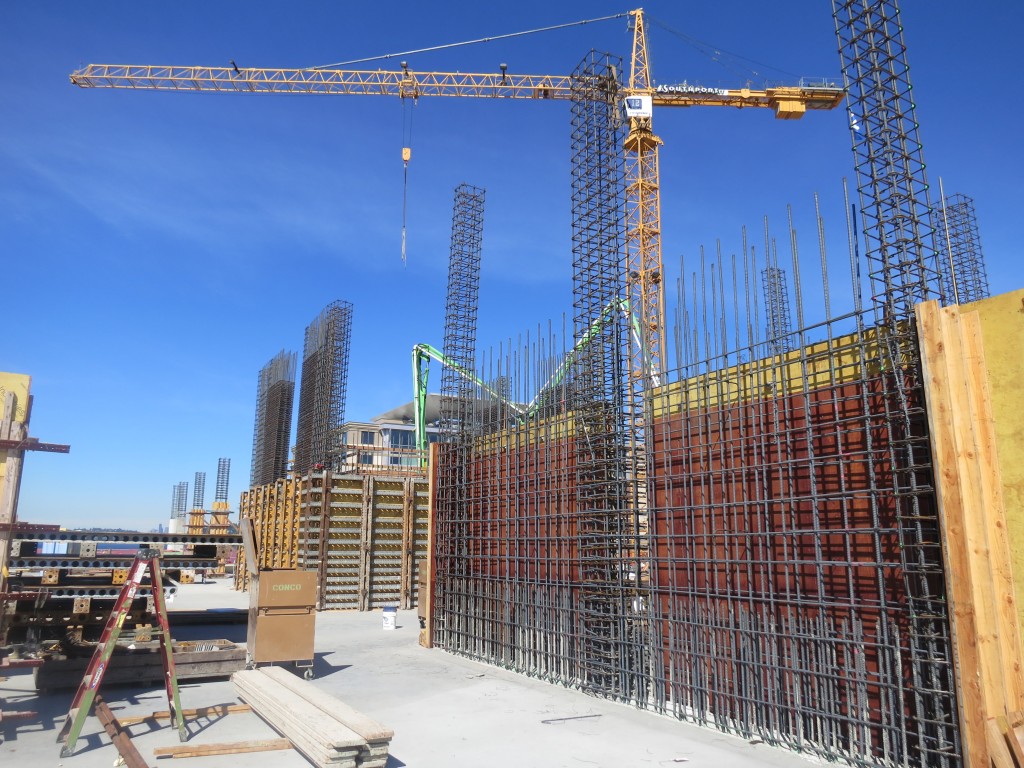 Elevator Shearwalls
Precast concrete is being installed on the west side of tower 2 along with final sealing of the concrete precast at the upper parking levels.  The slab on grade for the remainder of the ground level parking at tower 3 that ties into the east side of tower 2 will also be completed by early October.  The general contractor is now using the road that was backfilled along the main Bristol drive for truck staging and better site access.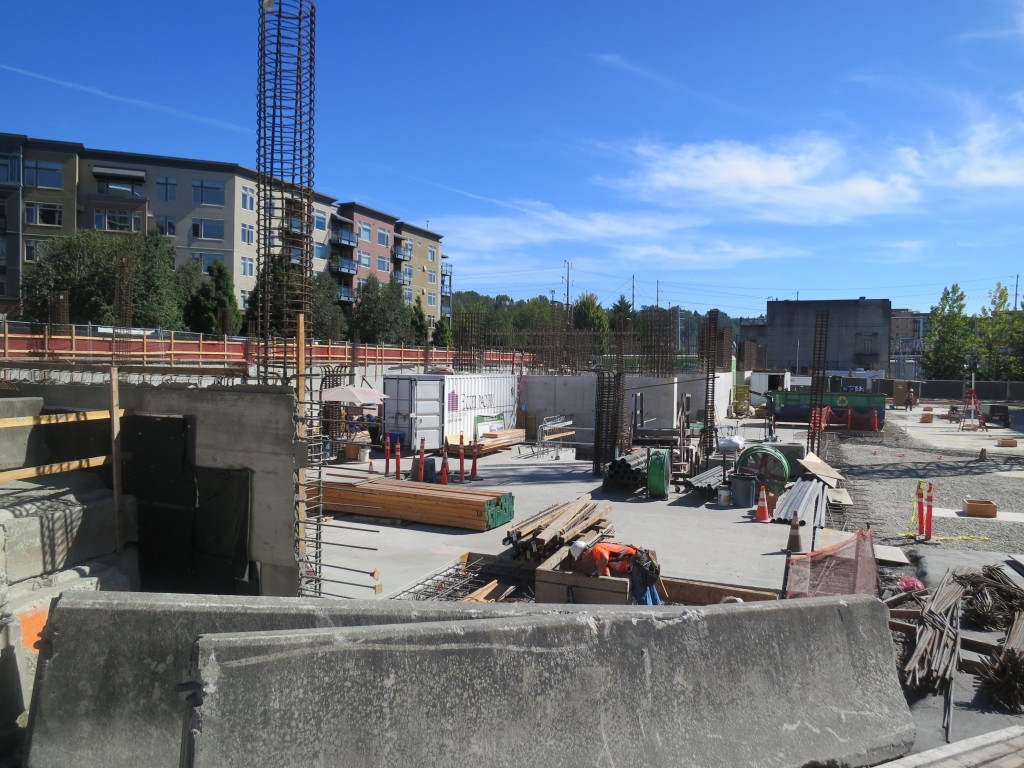 Tower 3 Slab on Grade