Construction Update 2018 January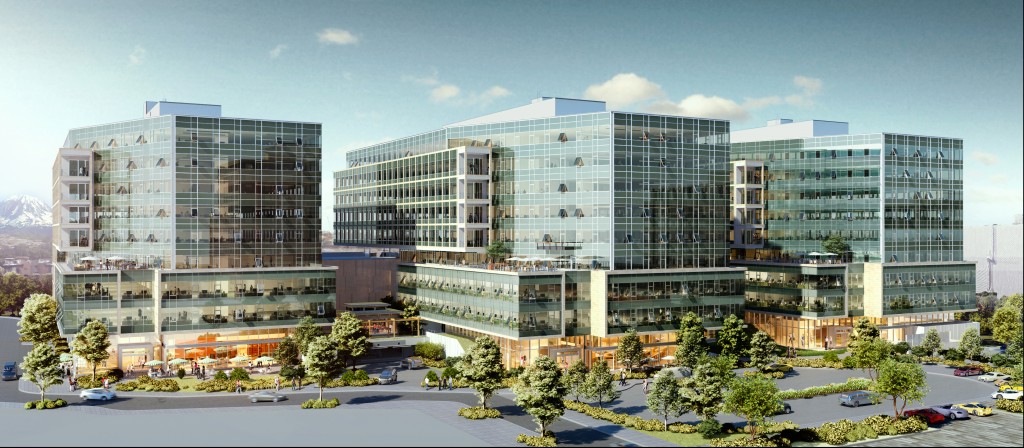 Permits – Office:
Permit B15005268 – Underground Work and Podium/Garage – Issued
Permit W16000521 – Hydrant Meter – Issued
Permit B16000394 – Underground Work – Issued
Permit B16002140 – Johns Creek Bridge – Issued
Permit U16002823 – Johns Creek Bridge Utilities – Issued
Permit U15005273 – Plumbing – Issued
Permit W17000191 – Irrigation Meter – Issued
Permit E16005077 – Electrical – Issued
Permit F16004945 – Fire Alarm – Issued
Office Construction Progress: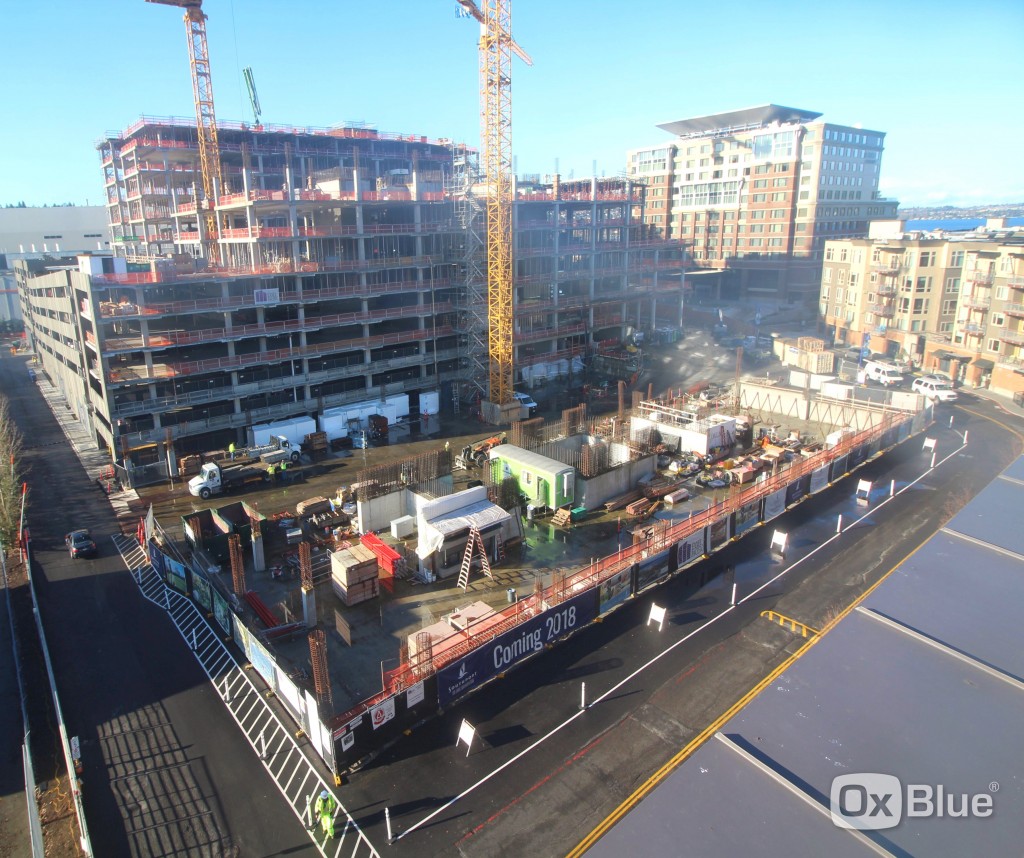 Southport Office Construction Site January 16th
Phase 2 construction for Tower 1 is on schedule and will top-out at the roof by the third week of January.  Concrete enclosure for the elevator overrun and curbs for the mechanical penthouse are ongoing to complete the concrete work at the roof.  Simultaneously, the elevated decks for Tower 2 will begin again and are scheduled for first pour at Level 7 by the end of January.  Decks will continue up for Tower 2 with topping out planned for late April.  In addition, to elevated decks, CMU concrete walls are being finished at the interface between the parking and occupiable office space at Level P6.  Lastly, these walls with be insulated with spray foam.  The slab for Tower 3 is complete.
Roof Deck Penthouse – Tower 1
Framing and layout for interior rooms is ongoing at the lower levels in both Tower 1 and Tower 2.  This includes meeting spaces, offices, and bathrooms along with the lobby areas.  Gypsum board and shaft liner continues to be installed at these spaces.  Mechanical systems rough-in, electrical, plumbing, and fire protection piping continue up the towers as reshoring is removed.
Living Room Space – Between Tower 1 and 2
Rough-in for the parking elevators continues with installation of call boxes and lanterns.  In addition, gypsum board has been installed at the elevator vestibules and associated stairs.  Interior cab finishes are currently being installed at these elevators and is scheduled to be inspected and available for use by early February.  Support steel for the office tower elevators is ongoing as the cabs are now being delivered and stored in the lower parking garage.
Elevator Lanterns Installed – Tower 2
Curtain wall support steel and clips continues to be installed going up Tower 1 as the curtain wall install has begun.  This has started at the office level O2 on the east side of Tower 1 and will continue counter-clockwise around and up the building at a pace of approximately a floor per week once the install gets up above level 4.  Curtain wall is anticipated to be complete for Tower 1 by mid-March.  The curtain wall is stocked up to level 6 to facilitate this schedule and will continue to be delivered to the site as the reshores are removed and upper floors are more accessible.  Storefront glazing at the ground level retail for Tower 1 has also begun and is scheduled to be complete and ready for caulking by mid-February.
Curtain Wall Install – Tower 1
Storefront Install at Retail – Tower 1