[I-924/I-526 Approved EB-5 Project] Seattle Southport Office April 2019 Construction Update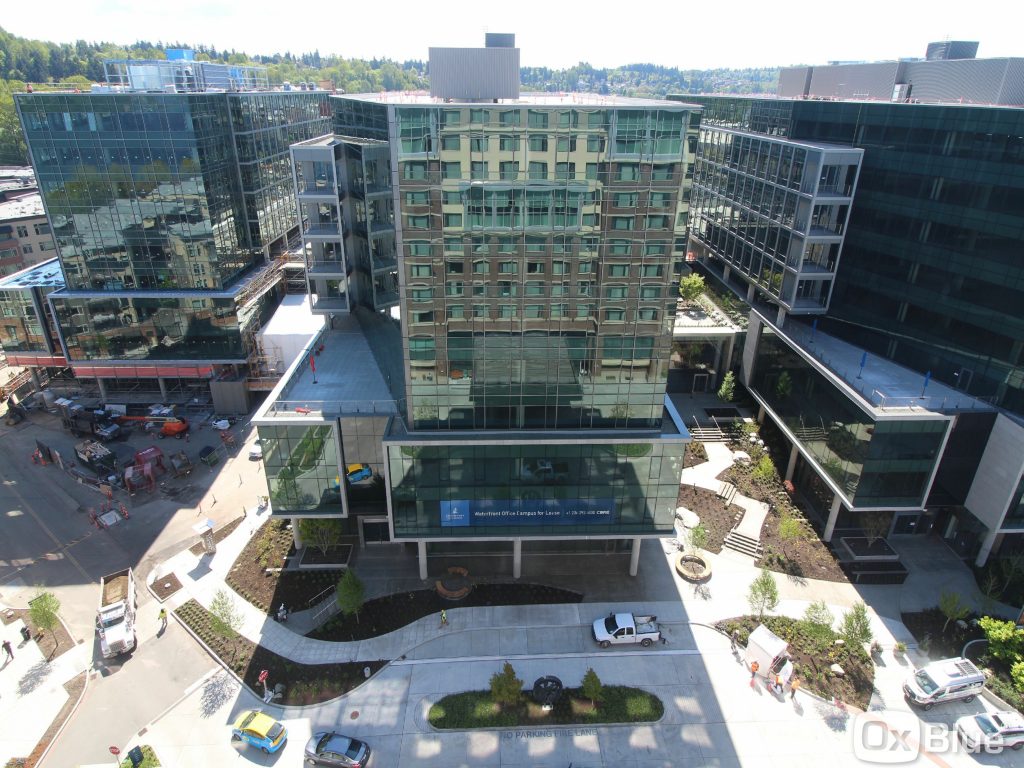 Southport Office Construction Site 04/29/2019
Tower 1 and Tower 2 Construction operations continue this month focusing on the exterior entry courtyards and final finishes for the lobby.  At the interior lobby this includes final wayfinding signage, handrail install at the main vestibule stairs, and miscellaneous finishes that are being touched up.
Main Lobby from Mezzanine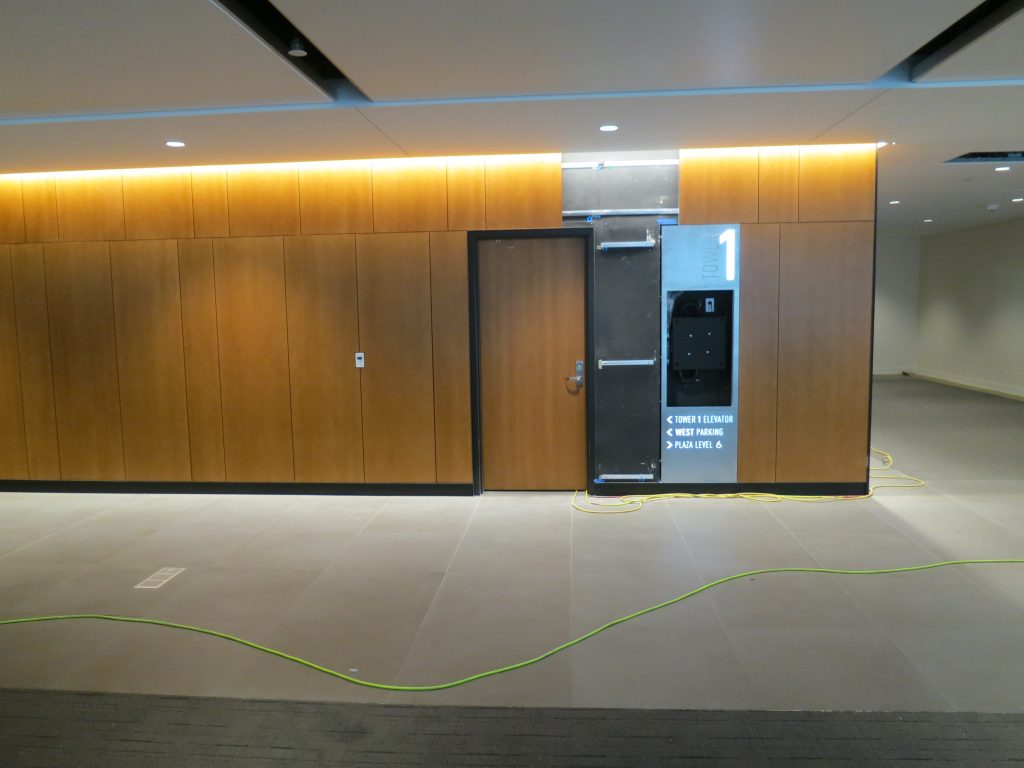 Tower 1 – Wayfinding Signage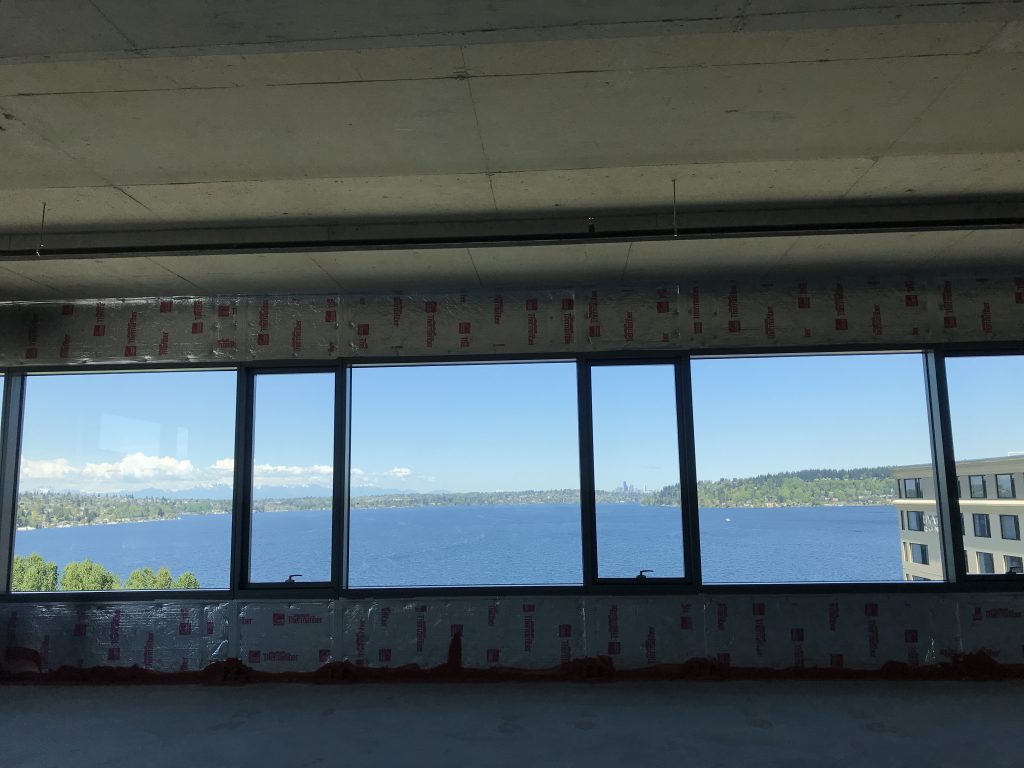 Tower 1 – Looking Lake Washington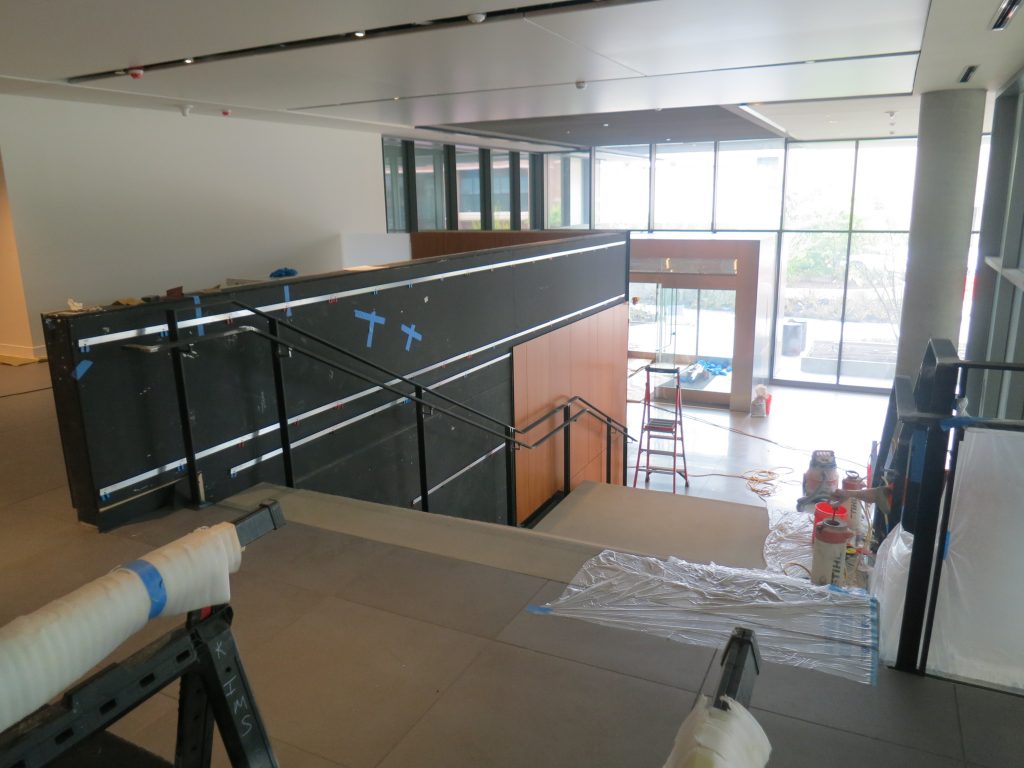 Tower 2 – Wood Panel and Handrail Install
Tower 2 – Stair and Handrail
In the conference rooms, the baseboard is being installed along with minor adjustment to lighting and overhead ceiling tiles. The elevator cabs are complete with only wood paneling work at the main entries to remain. Work on the upper terraces is near completion with lighting and handrails complete. At the exterior courtyards, planting operations are substantially complete with benches and site lighting being installed currently.
Tower 1 – Conference Room Signage
One of the Conference Rooms
Elevator Lobby
Main Entry to Lobby
Courtyard
Tower 3 has seen significant progress in the following months with framing and drywall install in full swing now that the exterior curtain wall is complete. MEP rough-in is ongoing up the tower especially in the bathrooms. At the exterior of the building, the stone banding at the podium levels is complete. The pavilion conference room construction is ongoing as the large wood beams will go in next now that fire proofing is complete on the structure.
Tower 3 – Construction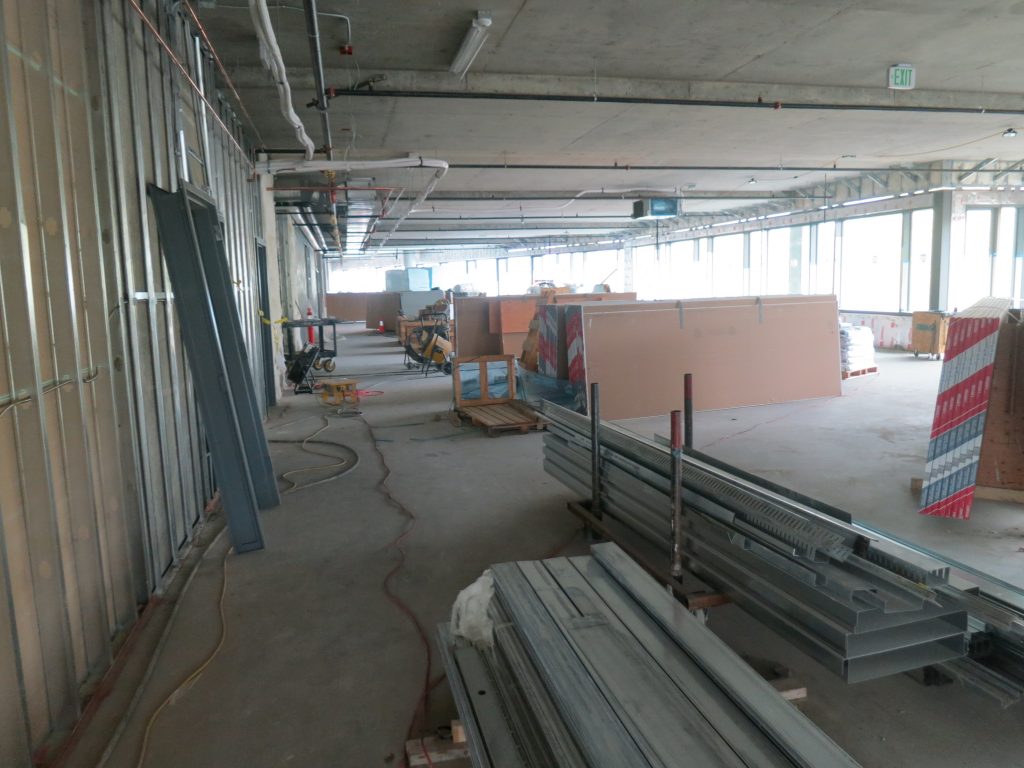 Tower 3 – Level 8 Framing and Drywall
Tower 3 – Roof Penthouse
Campus-wide sitework is ongoing this month with good progress being made on the new sidewalks, planters, wayfinding, and lighting.
Campus Site and Utility work
The Lake Washington Boulevard Widening project will wrap up in the coming month. Site lighting, signage, and a new bridge railing are the remaining items to complete.