[I-924/I-526 Approved EB-5 Project] Seattle Southport Office June 2019 Construction Update
Southport Office Construction Site 06/27/2019
Tower 1 and Tower 2 Construction operations have completed for both. The City of Renton granted permission to occupy on 06/11/2019.
Southport Office Tower 1 and 2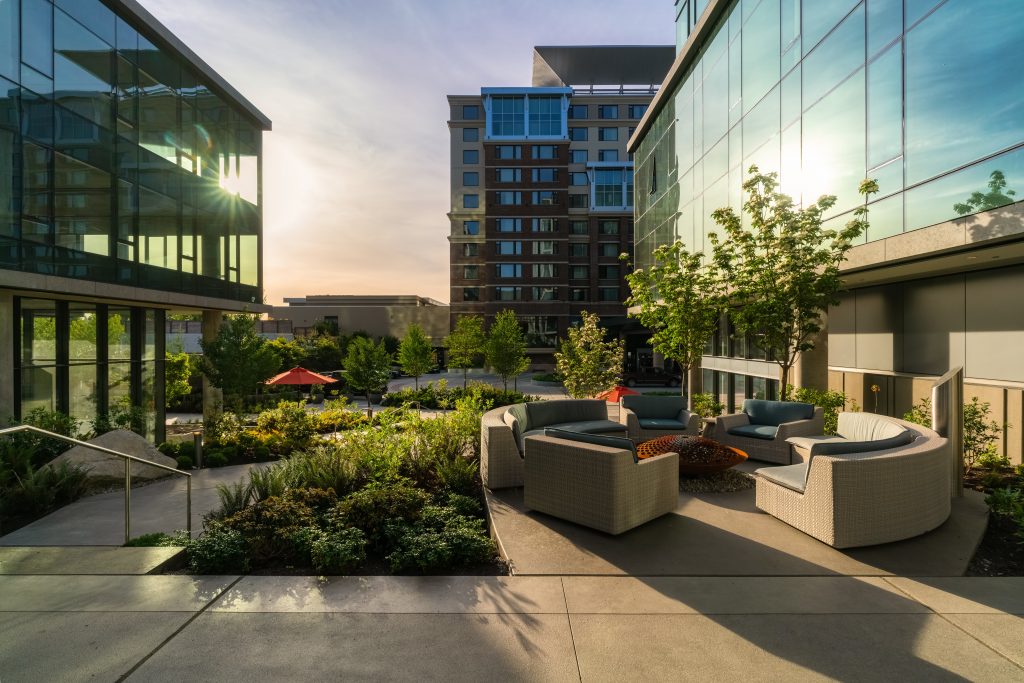 Courtyard between Tower 1 and 2
Tower 3 continues to move forward towards a completion third quarter of 2019.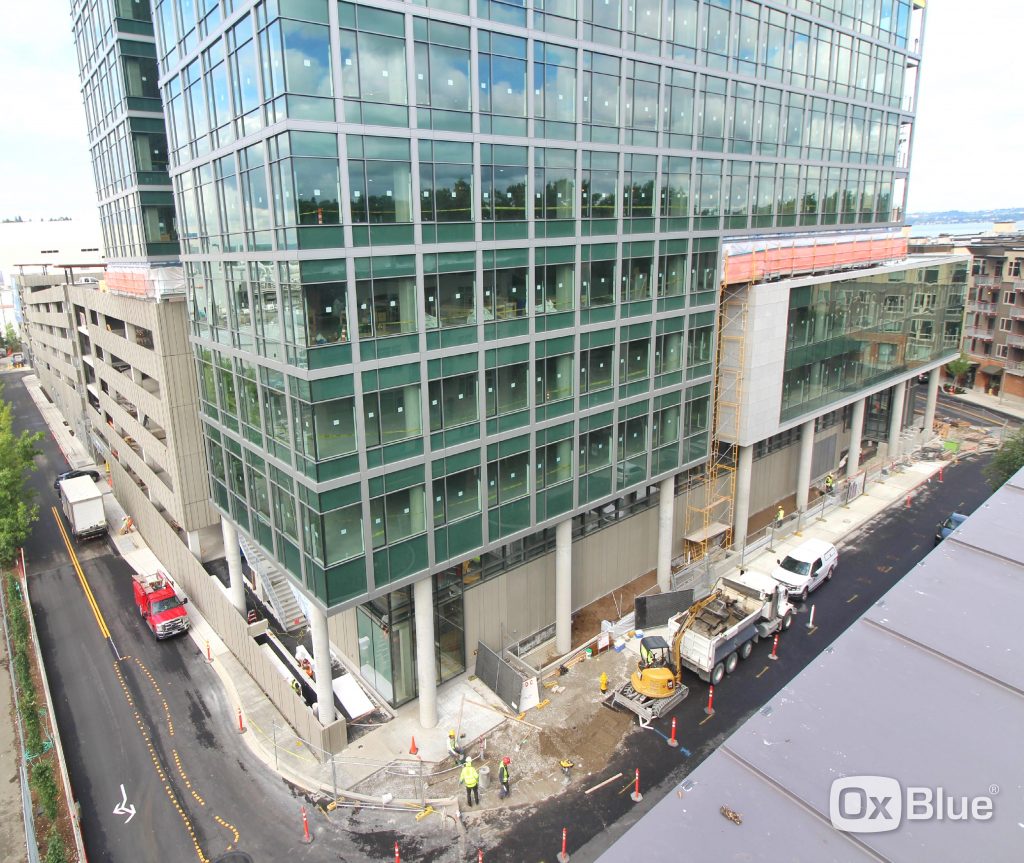 Southport Office Tower 3 Construction Site
Interior finishes  are in the final stage of completion for office levels 4 through 9, with the plumbers installing water fountains, sinks and faucets. Ceiling installation has begun at level O1. Completion of the ceiling will allow for commencement of installation of podium interior finishes.
Water Fountains
The Pavilion and courtyard finishes construction between towers 2 and 3 has commenced.
Pavilion and Courtyard between Towers 2 & 3
Campus-wide sitework made real progress.  With the completion of the Sanitary Sewer replacement project we were able to substantially complete the sidewalk, pave roads, and begin lane markings this month.  July will see the completion of the exterior hardscape and continued installation of landscaping.
Campus-wide Sitework