[I-924/I-526 Approved EB-5 Project] Seattle Southport Office May 2019 Construction Update
Southport Office Construction Site 05/31/2019
Tower 1 and Tower 2 Construction operations is in the final phases of testing and inspections in anticipation of the certificate of Occupancy being issued in May. Exterior landscaping has been completed and is starting to fill in with many of the plants in full bloom.
Plants Fill-in
Tower 3 continues to progress with Gypsum wallboard installation having completed at the core restrooms, electrical rooms and telecom rooms. In the restrooms the floor and wall tiling has completed through Level 8, countertops through level 6. Electrical, Mechanical and Plumbing Trim activities will follow tile installation up the tower. For the exterior, roofing is 95% complete with the final cap sheet being installed, mechanical screening continues to progress, stairs will be installed in June at the SW corner of Tower three.
Tower 3 – Construction Site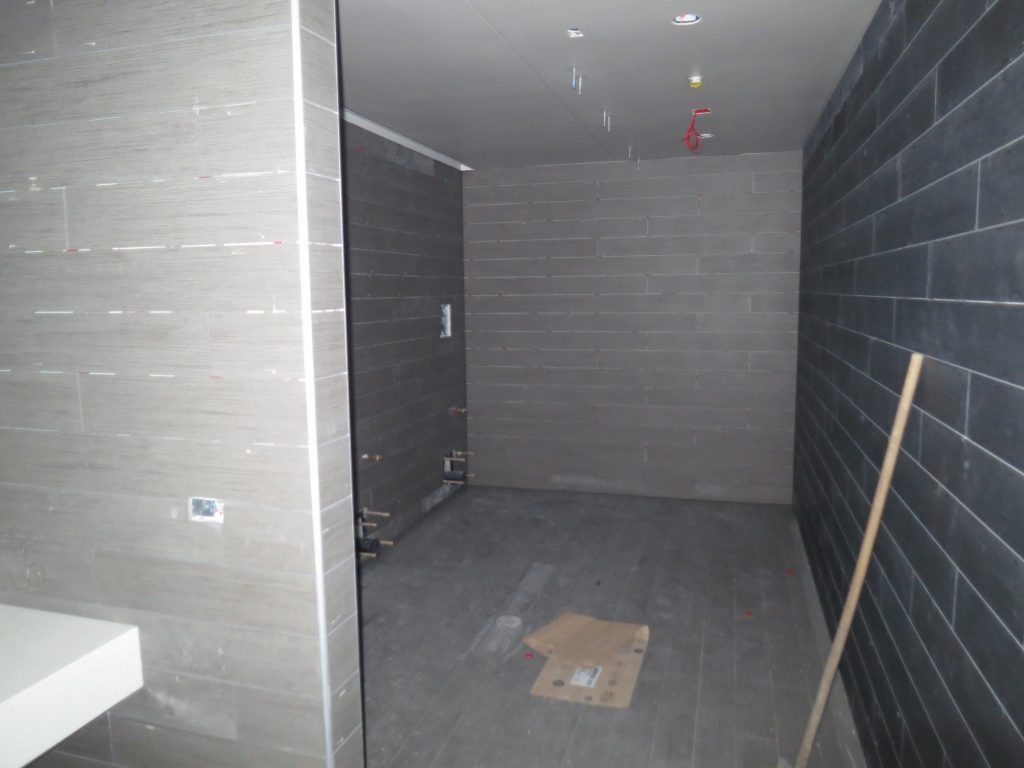 Tower 3 – Restrooms
Campus-wide sitework continues in preparation for paving Bristol avenue on the 6th and 7th of June, weather permitting. With the completion of the sidewalks on the East side of the street this month the Landscapers will begin with the replacement of plant materials removed during the repair, replacement and reconfiguration of sidewalks. The West side of the road is just about complete with the curbs required for paving and work has started on the construction of the planters. The Sanitary Sewer system replacement is out of the street and the final connection has been made to the manhole allowing for the connection of the Side Sewers to the Bristol and Bristol 2 and the abandonment of the existing Sanitary Sewer System that had been marginalized by settlement.
Campus-wide Sitework
The Lake Washington Boulevard Widening project is still wrapping up. Site lighting has completed but we continue to wait for the delivery and installation of the metal rail for the East barricade.
The Lake Washington Boulevard