[I-924/I-526 Approved EB-5 Project] Seattle Southport Office September 2019 Construction Update
Southport Office Construction Site 09/30/2019
Towers 1 and 2 are complete.
Tower 1 & 2 Lobby
Tower 3:
Tower 3 final inspections are underway.  Elevator inspections have been completed and have been accepted for operations. Building Envelope testing has been completed. Smoke control/Evac inspections have completed. Fire Alarm Testing is in progress. We anticipate that the City will issue the Certificate of Occupancy at the conclusion of the fire alarm testing.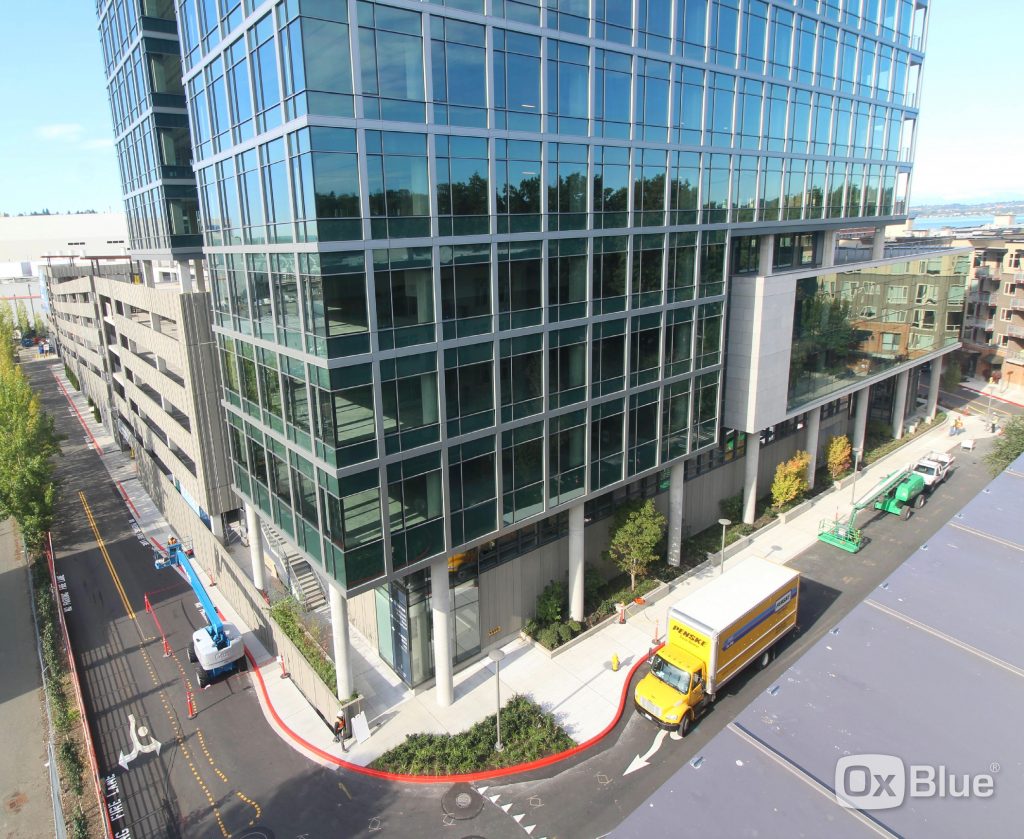 Tower 3
The Parking garage associated with Tower 3 is having lane markings and signage installed.
Parking Garage
Tower 3: Pavilion
Landscaping at the pavilion is being installed.
Site:
We have decided to add a couple of Boulders for seating at the North End of Tower 3, with the exception of these boulders and the landscaping at the Pavilion, exterior site work is complete.
We anticipate that the contractor will be down sizing their staff to support monitoring and completion of the punch list for the project mid October.